Emotion Detection and Recognition Market Size, Share with Focus on Emerging Technologies, Top Countries Data, Top Key Players Update, and Forecast 2027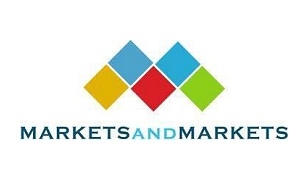 NEC (Japan), IBM (US), Microsoft (US), Apple (US), Google (US), Tobii (Sweden), Affectiva (US), Elliptic Labs (Norway), Intel (US), Cognitec (Germany), NVISO (Switzerland), Noldus (Netherlands), Gesturetek (Canada), iMotions (Denmark), Numenta (US), PointGrab (Israel), Ayonix (Japan), Pyreos (UK), Eyeris (US), Raydiant (US), and Sony Depthsensing Solutions (Belgium)
Emotion Detection and Recognition (EDR) Market by Component (Software (Facial Expression Recognition, Speech & Voice Recognition) and Services), Application Area, End User, Vertical, and Region (North America, Europe, APAC, RoW) – Global Forecast to 2027
The global emotion detection and recognition market size is projected to grow from USD 23.5 billion in 2022 to USD 42.9 billion by 2027, at a Compound Annual Growth Rate (CAGR) of 12.8% during the forecast period. The widespread deployment of AI, ML, and deep learning technologies, the increasing need for emotion recognition models by intelligent systems, and the expanding popularity of wearable technology are the key drivers propelling market expansion.
Download PDF Brochure: https://www.marketsandmarkets.com/pdfdownloadNew.asp?id=23376176
Based on the end user, the commercial segment to grow at the highest CAGR during the forecasted period
An important development in the commercial end user market is the incorporation of Al technology. This technology would help eCommerce websites improve their business operations and deliver better engagement services to consumers; thus, boosting the growth of the emotion detection and recognition market. Moreover, the facial expression recognition technology empowers security by preventing crimes before they occur, which helps to keep stores safer. Thus, these factors drive the commercial segment to grow at the highest CAGR during the forecasted period.
By application area, Law Enforcement, Surveillance, and Monitoring segment to hold a larger market size during the forecast period
Emotion detection and recognition technologies, in conjunction with video surveillance and monitoring systems, are an important addition for law enforcement and security professionals in identifying criminals and fraudsters. Despite its privacy-invading potential, facial expression recognition is in high demand among law enforcement agencies due to its potential benefits in solving cold criminal cases or reuniting families. It can also be used to identify fraud and theft cases. The overall usefulness of facial expression recognition for law enforcement agencies continues to drive the growth of this segment. Thus, law enforcement, surveillance, and monitoring offering holds a larger market size during the forecast period.
What is EDR?
EDR is characterized as the study of different emotional signals, such as facial expressions, posture and movement, voice inflection, and other physiological dynamics connected to human emotions, in real-time or in advance.
Request Sample Pages: https://www.marketsandmarkets.com/requestsampleNew.asp?id=23376176
Competitive Overview:
The EDR market is led by some of the globally established players, such as NEC (Japan), IBM (US), Microsoft (US), Apple (US), Google (US), Tobii (Sweden), Affectiva (US), Elliptic Labs (Norway), Intel (US), Cognitec (Germany), NVISO (Switzerland), Noldus (Netherlands). Partnerships, agreements, collaborations, acquisitions, and product developments are some of the various growth strategies by these players to increase their market presence.
NEC (Japan) is a global pioneer in IT and network solutions, including cloud computing, Al, IoT platforms, and telephony equipment and software. It promotes the societal principles of safety, security, fairness, and efficiency in order to develop a more sustainable world. NEC's emotion detection and identification market offering includes a Biometric Authentication solution under the "Bio-IDiom" name. The face, iris, voice, fingerprint/palmprint, and acoustic ear verification are among the six distinct biometric identification techniques produced under this brand. NEC's solutions provide even more security by combining numerous biometric authentication technologies.
NEC's products and solutions are widely utilized in corporate building entry/exit control, PC login management, and entertainment industry applications. NEC improves biometric authentication by expanding its technological capabilities and developing multimodal solutions. Through collaborations and acquisitions, the firm has grown its portfolio and presence in the EDR market with companies, such as SAP (Germany), Microsoft (US), and Realeyes (UK).
Inquiry Before Buying: https://www.marketsandmarkets.com/Enquiry_Before_BuyingNew.asp?id=23376176
IBM (US) is a computer, technology, and information technology consulting organisation. It invented, developed, and produced some of the most cutting-edge technology available today. It is one of the greatest technical businesses in the world and the second-most valuable enterprise. The range of products offered by IBM includes microelectronics, networking systems, storage devices, computer systems, and software. In addition, it offers infrastructure, hosting, and consulting services in various industries, from nanotechnology to mainframe computers. IBM's primary business sectors include global financing, global business services, global technology services, systems, cloud, and cognitive software. The emotion detection and recognition solutions offered by the company are Watson Speech to Text, Watson Assistant, Watson Natural Language Understanding, Watson Text to Speech, and IBM Trusteer.
IBM caters to several industries, including supply chain, financial services, automotive, real estate, food safety, identification, international trade, IT, healthcare, life sciences, government, telecom, automobile, manufacturing, FMCG, chemicals and petroleum, electronics, energy and electricity specializes in data encryption, tokenization, data masking, Hardware Security Module (HSM) management, key management, and digital signature.
Apart from large vendors, some other players, such as GestureTek, iMotions, Numenta, PointGrab, Ayonix, Pyreos, Eyeris, Beyond Verbal, Kairos, Sentiance, Raydiant, and Sony Depthsensing Solutions, are also evolving in the EDR market. GestureTek (Canada) invented and pioneered gesture recognition technology for interactive advertising, presentation, entertainment, and information delivery systems, and it is the global leader in this field. Its multi-patented video gesture control software provides a gesture-based user interface for interactive signs, surfaces, displays, devices, and games, removing the requirement for touch-based peripherals such a touch screen, keyboard, mouse, or remote control. GestureTek also provides engaging multi-touch displays, immersive digital signage solutions, and virtual reality gaming systems similar to the Wii that have been scientifically proven to boost brand exposure and improve customer experience. The company was acquired by Winning Brands firm in 2022.
According to MnM's approach to evaluating the market, most businesses use inorganic growth tactics to hold onto their market share. In 2020–2021, the number of transactions rose by 50–60%. These agreements cover alliances, acquisitions, collaborations, and partnerships together. Product launches and corporate growth activities abruptly decreased as a result of the COVID-19 pandemic. On the other hand, organizations are anticipated to embrace organic growth strategies starting in 2021 to provide end consumers with EDR solutions and services, which would assist businesses in boosting market revenue.
Media Contact
Company Name: MarketsandMarkets™ Research Private Ltd.
Contact Person: Mr. Aashish Mehra
Email: Send Email
Phone: 18886006441
Address:630 Dundee Road Suite 430
City: Northbrook
State: IL 60062
Country: United States
Website: https://www.marketsandmarkets.com/Market-Reports/emotion-detection-recognition-market-23376176.html