This Multi-Function Beauty Device Brightens and Rejuvenates Skin for a Glowing and Youthful Look
November 29, 2021 – E2C, a reputable brand in the beauty industry, is pleased to announce the launch of its latest innovation, the Multifunction Beauty Device. The device is one of the several products of E2C that functions primarily to help women achieve beautiful and dazzling, youthful skin. Its functions vary and they include helping in proper blood circulation, facelift, skin tightening, skin rejuvenation, and wrinkle removal.
The Beauty Device is also used to carry out neck and lower face massages during Sonic vibration-iontophoresis, a process that allows the skin to easily absorb needed nutrients, stimulate collagen regeneration, and restore skin elasticity. It could also be used in active hand massages which helps nutrients that stay on the surface to gain easy penetration and be fully absorbed into the lower levels of the skin.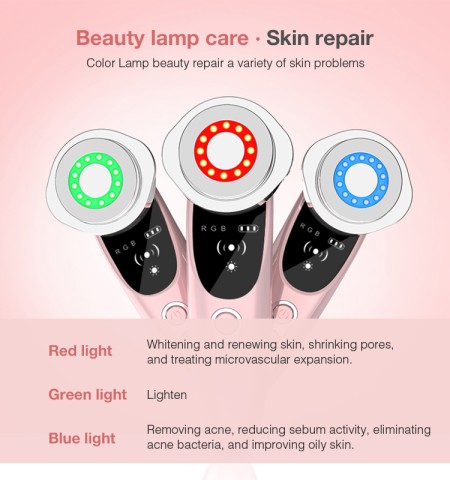 Some of the unique features incorporated into this product include Beauty Light Care, Constant Temperature Heating, Skin Tightening, and Sonic Vibration. The device has immense effectiveness in solving skin problems like reoccurring forehead lines, the onset of double chins, wrinkles that appear on the neck, puffy faces, nasolabial patterns, and sagging skins.
This innovative device is waterproof, durable, portable, lightweight, easy to use, and quite affordable. It operates using a micro-current technology approach, and it can be used either at home or in the office. To ensure customer satisfaction, the product comes with a 1-year warranty.
The magnificent Beauty Device also comes with a constant temperature heat energy feature that plays a major role in helping to open neck skin pores, accelerate the discharge of dirt at the bottom of the skin, add help actualize ion cleaning, as well as oily skin improvement.
The Beauty Device comes in multi-effect and multi-color types with multiple models targeted at suiting varying skin needs and requirements. The blue light mode is targeted at getting rid of acne, the green light mode helps control oil within the skin area, while the red light mode primarily facilitates skin rejuvenation.
Media Contact
Company Name: E2C
Contact Person: Andy Hong
Email: Send Email
Phone: +82 70-4038 9303
Country: South Korea
Website: www.amazon.com/dp/B09MG3QP84